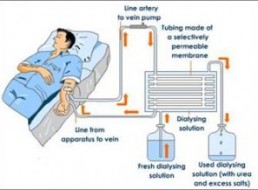 Posted on December 13, 2011 by Postmaster in Uncategorized @en

Treatment Kidney Failure Healthy kidneys clean your blood by removing excess fluid, minerals, and wastes. They also make hormones that keep your bones strong and your blood healthy. When your kidneys fail, harmful wastes build up in your body, your blood pressure may rise, and your body may retain excess fluid and not make enough […]

No Comments. Continue Reading...